We often get asked about Friedrich Breeze Installation. Recently, a Total Home Supply customer shared his experience with us. He has supplied some great pictures and insights that might help you!
The Breeze system comes in one big box that includes everything. This picture shows the outdoor unit with the pad that it comes with.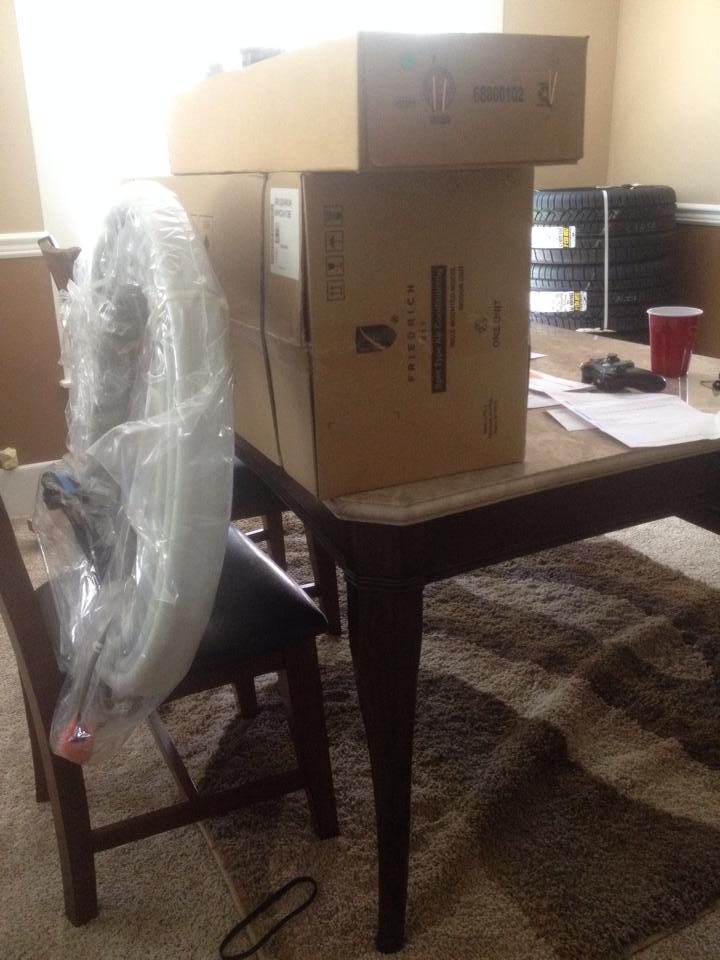 The indoor unit has the line set hanging out of the box. It is already attached to the unit. There are also some other accessory boxes.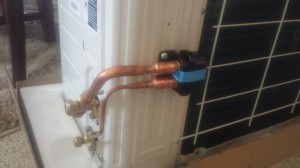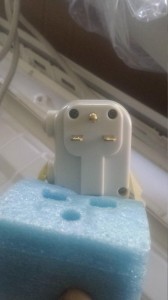 The unit has a quick connect on the outdoor unit for the line set. That is what sets it apart. The indoor unit also has a plug on it rather than being hard wired. All that is required is a 220 volt outlet for the indoor unit to plug into. The BR0412W1A Small Breeze only requires a 115 volt outlet for even easier installation.
We were very limited on space and this was truly the only option we had to place is as everywhere else it was either too close to the doors and/or would be facing in the wrong direction, not utilizing the flow directed to the back rooms. You can see it's very close to the natural gas fire place, therefore; we will either have to move the exhaust or wrap it to prevent it from damaging the evap–not that I think it'll get that hot but better to be safe. we have some time to decide as we wont be using the fireplace in the near future.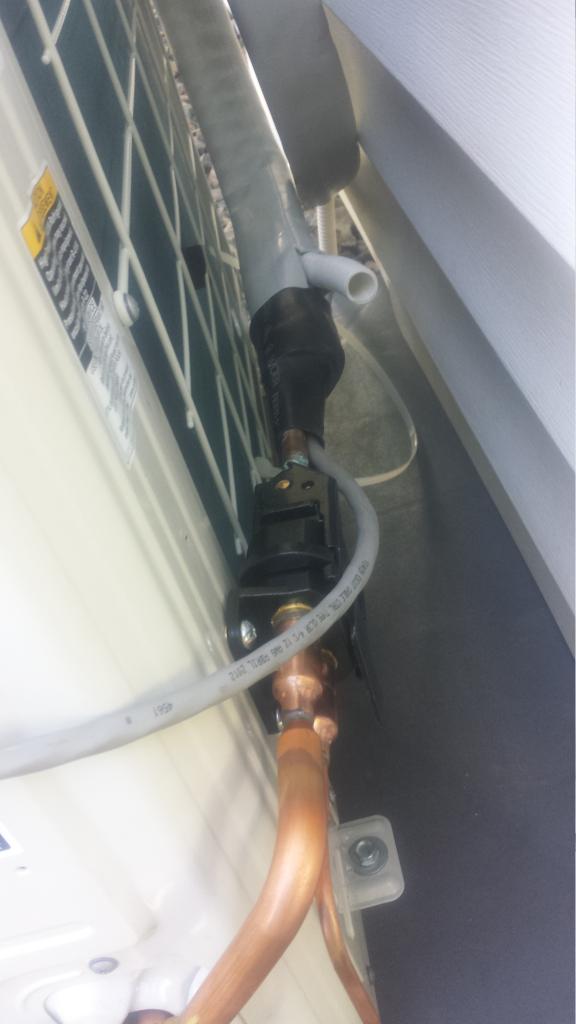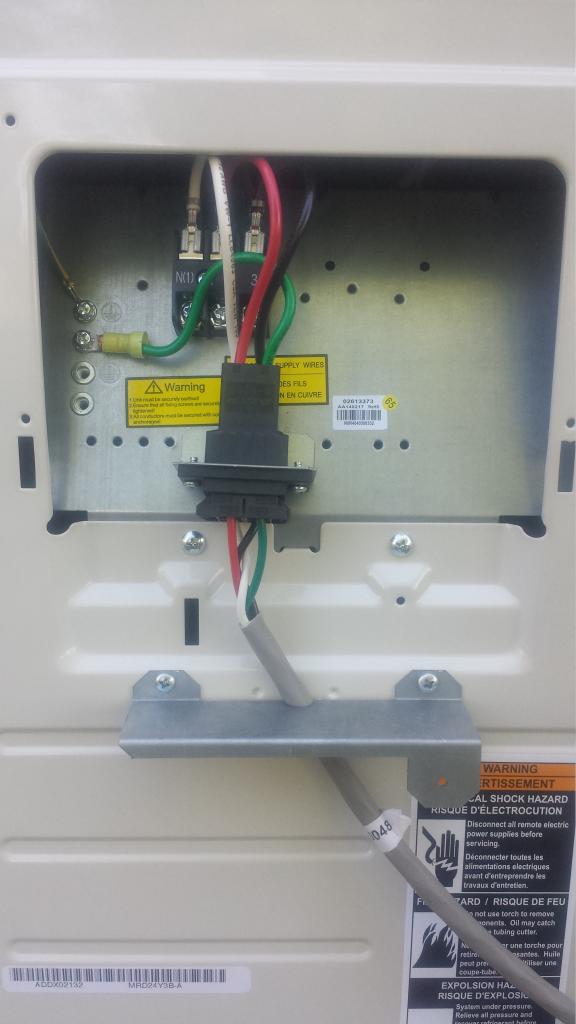 Onto the outside–2 connections and we were done!The wiring pigtail was a simple click
Finally, the covers go on and it's done!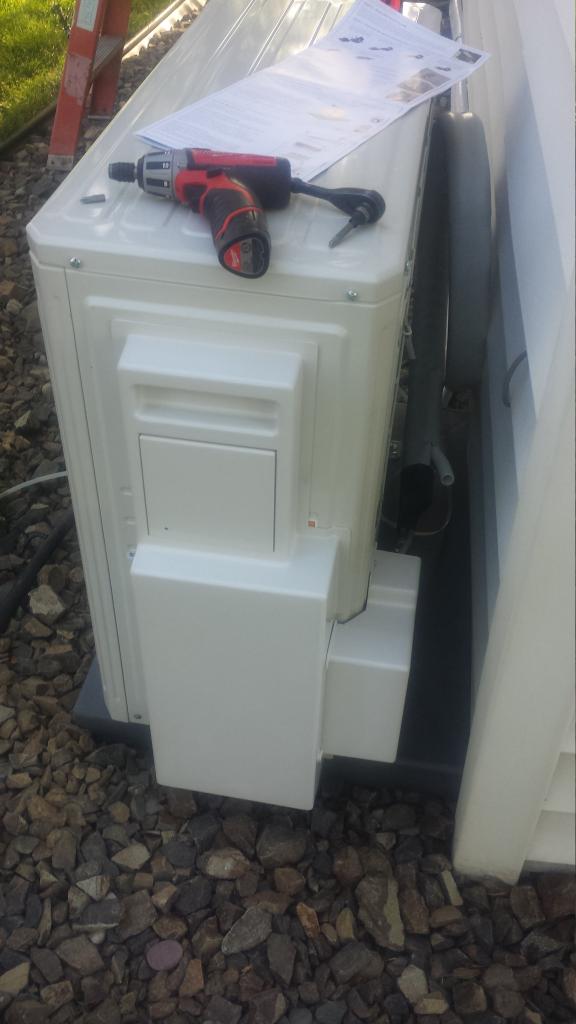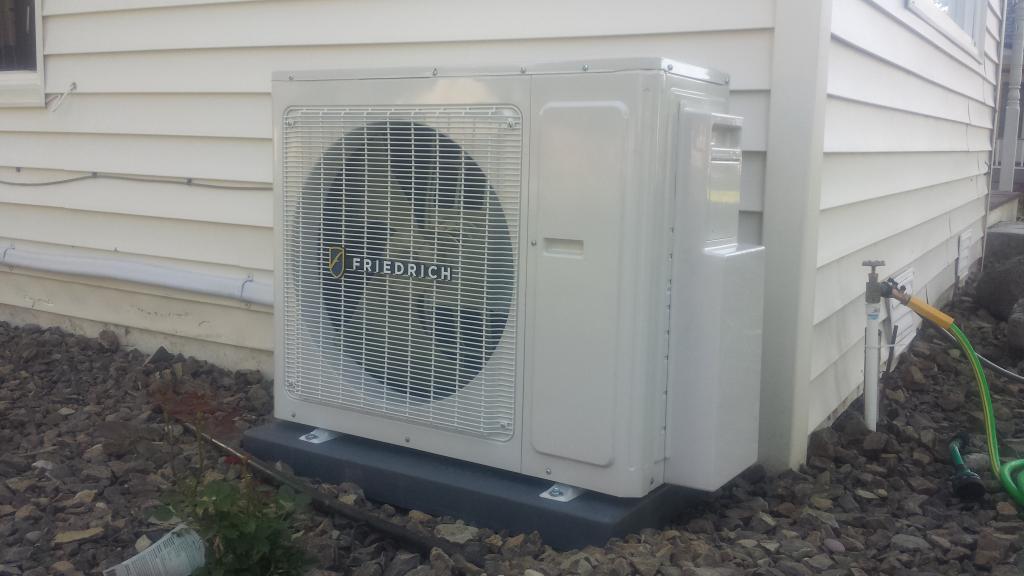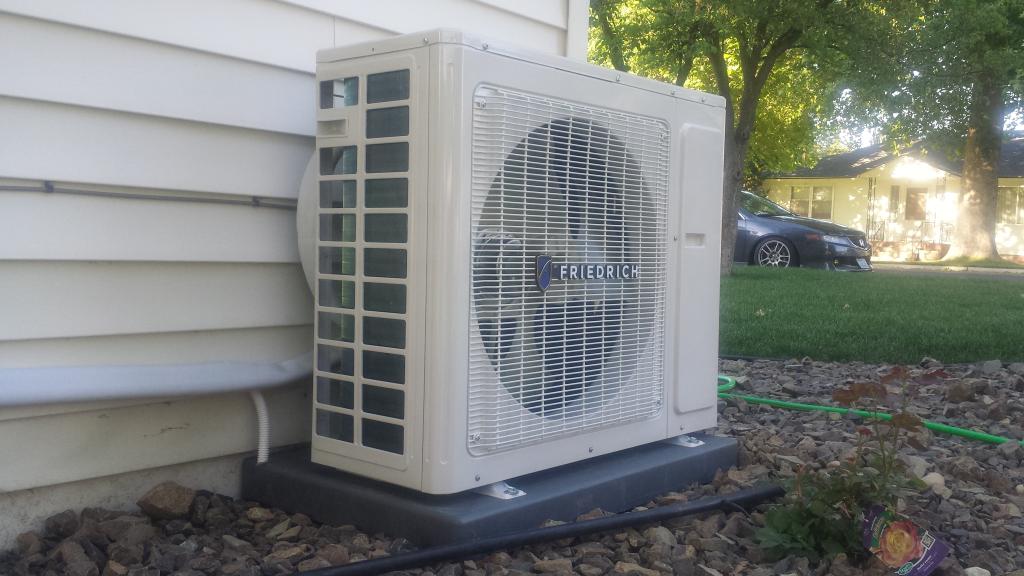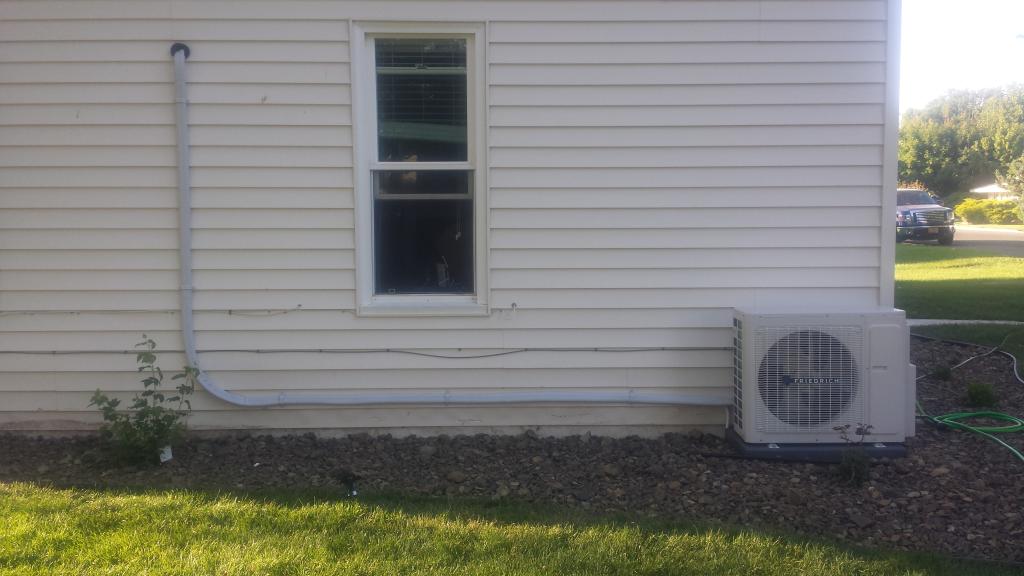 This was truly a simple and painless process! I do recommend having a few helping hands though as you don't want to kink the line set! But other then that, a 3″ Hole Saw and a big enough drill to accommodate that and you're set to go with a trim knife, Phillips and and 1/2″ socket for 4 bolts on the compressor to slap. PLUS the fact that you need to wire up a new 220V outlet from your panel box.
Special thanks to our customer for sharing his experience.
The Friedrich Breeze Installation is clean and simple. A one day project for any DIYer with the right tools and knowhow.
Have questions about the Breeze? Leave them in the comments below.