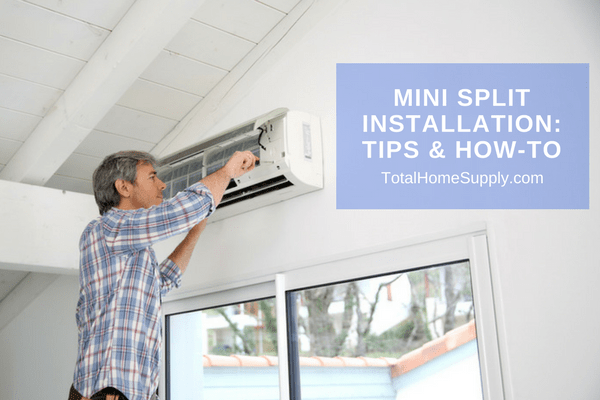 Whether you're a professional contractor or a handy homeowner, installing a mini split system can be a daunting task. But if you purchase a mini split, you might be surprised to learn that the installation process isn't all that difficult if you know what you're doing.
If you're a DIYer and thinking of installing a mini split yourself, you'll be happy to know that doing so can save you money. Whether you are planning on installing a traditional mini split and having a professional come in to charge the system and start it up or going for the even easier option of installing a 100% DIY mini split system, you can reap some pretty serious saving. And to top it all off, you'll end up saving money in the long run since mini split systems are highly efficient compared to central heat and air.
If you're a professional contractor, you understand that installing a mini split is a bit different than installing other types of HVAC systems. Since there's no need to install ductwork, you may find that the mini split installation process is actually quite simple.
In order to successfully install your new unit, there are a few key details to keep in mind to make the installation process a bit easier. By taking these factors into consideration, you'll ensure that your mini split installation is as smooth and successful as possible.