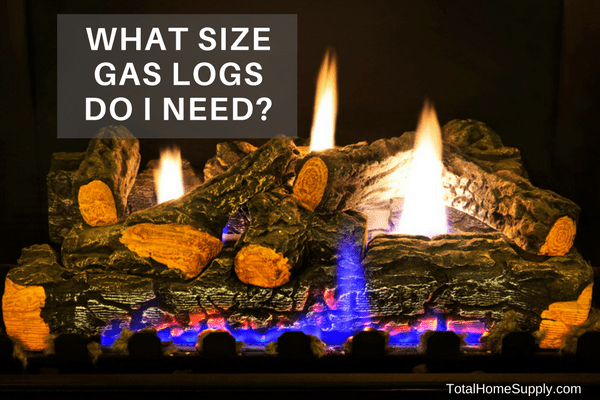 Sizing gas logs isn't the most exciting task, but it's an important one. Gas logs that are too large will overcrowd or not fit in your fireplace, and gas logs that are too small will leave your fireplace looking sparse.
But choosing the wrong size gas logs for your fireplace affects more than aesthetics. Improperly sizing gas logs can impact your equipment's ability to operate properly. Buying a gas log set that is too large may cause your fireplace to overheat, leading your gas log system to malfunction.
Before jumping into buying a gas log set for your fireplace, you'll want to take a couple of quick measurements to ensure you purchase gas logs in the correct size. We'll discuss how to measure your fireplace for gas logs to help you find the right gas logs for you.