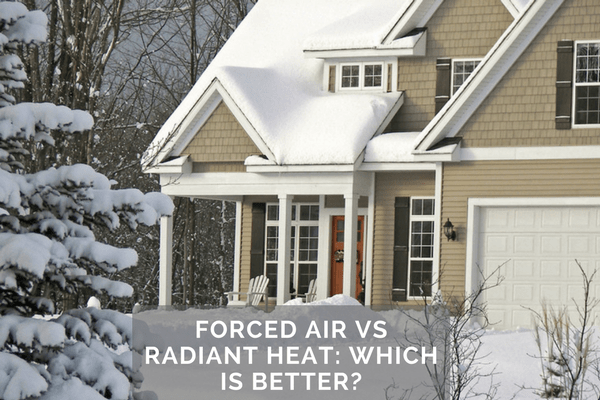 Calling all people who are constantly cold!
Picture it: it's the dead of winter, and you wake up shivering. You roll out of bed, desperately searching for your slippers so you don't have to put your bare feet on the frigid floor below. You don multiple layers of socks, long johns, or even several sweaters in your attempts to get warm, and rub your hands together to get a little bit more heat. Even several cups of coffee aren't enough to get you warmed up.
Does that sound like you?
For many of us, the wintertime is the season of the year where we need to take a bunch of measures just to feel comfortable. It is certainly not a ton of fun, and can make the winter months something to dread.
The good news is that it doesn't have to be that way. There are actually many options available to you that can help increase the temperature of your home, and also increase your level of comfort, too.
Here we'll take a look at two popular options — radiant heat and forced air — so that you can see about improving your heating conditions in the winter months.