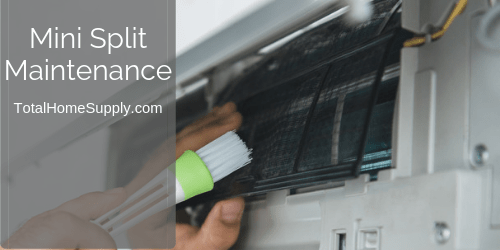 You've already made a great choice by getting a mini-split unit that heats, cools, or does both for your home or other space.
Once your mini split air conditioner is installed and running smoothly, you may forget that there is another important step to keep in mind: maintenance.
Like any home appliance, mini split air conditioners run at their best when they are kept up and maintained properly by regular cleaning and checkups. However, most people aren't quite sure where to start when it comes to maintaining a unit like this.
That's why we've put together this handy how-to guide that lays out everything you need to know about keeping your unit clean and running in tip-top shape.