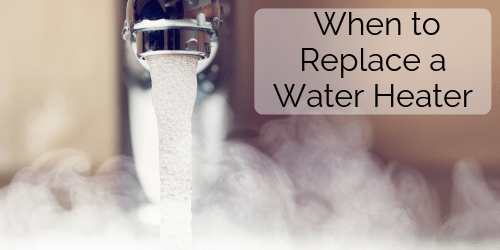 Like most modern-day appliances, even the sturdiest of water heaters eventually fail.
Knowing when to anticipate the need for repairing or replacing a large appliance like your water heater can help you to pay attention and potentially even expand the life of your unit through regular maintenance.
If you have a storage tank water heater, they typically need to be replaced after 8 to 12 years, whereas tankless water heaters can last up to 20 years. Most of the time you will know when it's time; but these are general rules of thumb. You'll also want to be aware of the warranty on your unit.