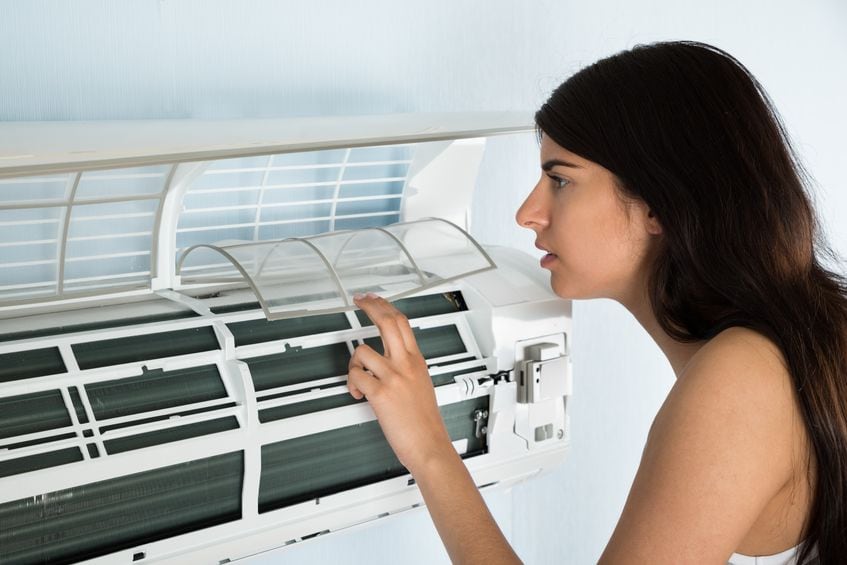 Air conditioners are some of the most common household appliances in the country, and certainly among the most frequently purchased products on our website. Depending on the type, a good AC unit can last you up to 15 years. However, even the best ACs need to be replaced at some point.
When it comes to air conditioner disposal, many homeowners make the mistake of throwing away their old air conditioners, but take note – you should never throw your air conditioner in the trash. It is actually illegal to just discard your air conditioner with your regular garbage, and if you are caught doing so you will be fined.
If you have an old AC unit that you're looking to get rid of, keep reading. We'll talk about proper air conditioner disposal methods, including how to correctly recycle, sell or donate your AC unit. Following these steps will help protect yourself against a hefty fine — and protect the environment, too.
Throwing Away an Old Air Conditioner: Why It's Illegal
As we've mentioned, throwing away an AC with the rest of your garbage is illegal. This is because your AC unit uses a cooling refrigerant, which can contain chemicals that are environmentally harmful if left to sit in a landfill. There are two common types of refrigerants found in AC conditioners today: R-22 refrigerants, which are commonly found in older models, and R-410A refrigerants, which are found in newer models. R-22 refrigerants contain ozone-depleting chemicals, which is why they have been reformulated in recent years to reduce environmental impact and improve efficiency per EPA standards. However, because they still emit greenhouse gasses, R-410A refrigerants can still negatively impact the environment if they're not properly disposed of when the time comes. For the safest disposal process possible, it's important to properly recycle your air conditioner.
How to Recycle an Air Conditioner
Like all things in life, AC units eventually run their course and stop working. If your AC unit is broken and irreparable, you can recycle it — but only after removing its refrigerant first. Do not attempt to do this yourself —  a trained professional will be able to remove the materials safely and according to specific regulations.
In order to properly dispose of the unit, an EPA licensed technician must first recover the refrigerant from the system. There are many companies that do this, including scrap yards, sanitation and recycling companies, and privately owned businesses:
Scrap Yards
To locate a scrap yard in your area, start by visiting your state's or local government's website. These sites typically list scrap yards throughout the area to make browsing quick and easy — for example, here's New Jersey's full list of scrap yards. The EPA also provides a list of recycling facilities across the country that service its Responsible Appliance Disposal (RAD) partners. If you are unable to find a convenient location online, contact your local government personally and ask where the nearest facility is located.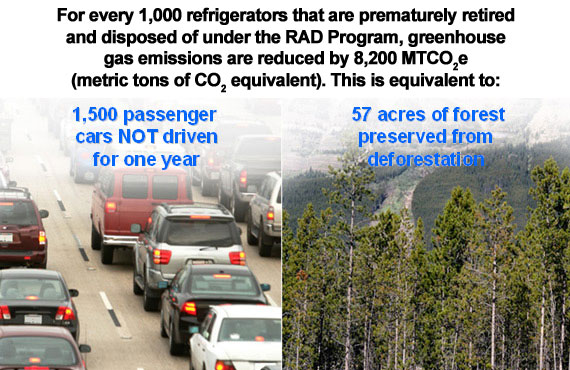 Sanitation and Recycling Businesses
Alternatively, your local government may advise you to contact your town's sanitation or recycling company. These companies often have special arrangements for air conditioner recycling and will handle the entire process for you, from the removal of the refrigerant to the removal of the unit itself. Some companies require you to pay a small fee for their services, but sometimes they will end up paying you for the scrap value of the unit. Certain components in your air conditioner, like metal, may still have value even after the AC is old and broken. The larger and heavier your unit, the more value it can potentially have.
While you may be ready to rush your old air conditioner over to the nearest recycling center, it's important to note that not every AC unit necessarily needs to be scrapped. In fact, selling, donating, or refurbishing your unit can sometimes be the better option.
How to Donate or Sell an Air Conditioner
Maybe your air conditioner still has some life left in it. If that's the case, you may want to consider donating or selling your AC unit to someone in need. But before you go ahead and create a Craigslist ad for your old AC, please note that any air conditioner you plan to sell or donate must have been manufactured after January 1, 2010. This is because the law requires that any AC unit that is sold or donated must contain the newer, more efficient R-410A refrigerant, and units built before this date will most likely still contain the ozone-depleting R-22 refrigerants. The EPA has called for the steady removal of all units using R-22 from the electrical grid, so even if your old AC is working fine, containing this type of refrigerant makes it unfit for resale.
Donate Your Air Conditioner
If you're looking to donate your used AC, consider your local facilities. Is there a school, community center, or shop nearby that could use an extra air conditioner? Senior citizens who live alone are often the most in need of donated ACs to get them safely through the summer — in which case, choosing to donate your appliance could actually save somebody's life.
To donate, you can reach out and arrange your appliance donation yourself, but always make sure to offer to help install the unit or to hire a professional. A donated AC is no good to someone who doesn't know how to install an AC or is physically incapable of installing it. There are also plenty of organizations that hold drives for people or facilities in need of donated appliances, and they will usually have their own team of people to install the AC. Do some research on local charity drives and decide which course of action would be best.
Sell Your Air Conditioner
Selling your used AC is also an option. Creating an online listing is probably the most straightforward way to go about this, as there are plenty of different sites to choose from and each one will allow you to reach out to hundreds of potential buyers. There are always going to be people on a budget looking to purchase secondhand units, and there are even some small, specialized companies interested in buying and then refurbishing used ACs to re-sell to hotel chains and similar facilities.
Keep in mind that any AC unit manufactured before 2010 is still not eligible for refurbishing. Models using R-22 refrigerant cannot be equipped with R-410A, no matter how much or how well they are refurbished. All AC units containing R-22 must be disposed of — no exceptions.
The Benefits of Proper Air Conditioner Recycling & Disposal
We all need to be conscious of the environmental impacts of our choices and actions. Taking steps towards climate control is beneficial to everyone, so make sure you do all you can to be responsible by properly disposing of or recycling your old air conditioner and other appliances. If you're in the market for a new AC unit, be sure to explore all of the options we have here at Total Home Supply.