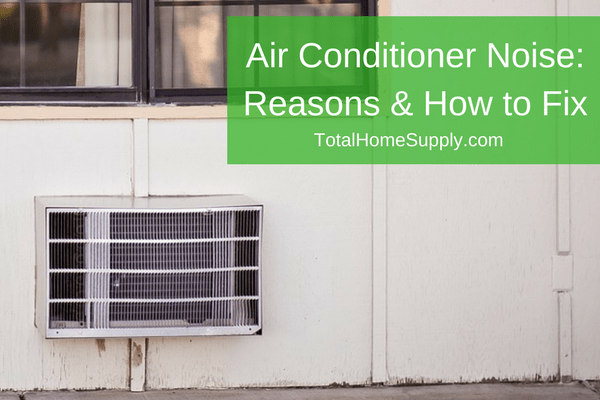 Imagine this: You're taking the afternoon to do some chores around the house. In the midst of cleaning, you notice it's a bit warm, so you decide to turn on the AC. Ahh — cold air at last!
However, your personal comfort is quickly interrupted by a nuisance: noise. As soon as the air kicks on, you're greeted by a loud clanking sound that doesn't let up. "Which is worse: the noise or the heat?" you wonder to yourself as you fight the urge to turn off the AC.
Noisy air conditioners are a common annoyance, but far too many people simply accept noise as a part of having an air conditioner.
The good news? It doesn't have to be that way. Here are the most common reasons for loud air conditioners, and solutions for how to reduce air conditioner noise. We will also highlight the best quiet air conditioner products on the market.
Reasons for Air Conditioner Noise
Like most home appliances, some air conditioner noise is inevitable. Some types of air conditioners are always going to be louder than others. Normally, window, through the wall, and PTAC air conditioners operate at a sound level of around 50 dB, which is slightly quieter than normal conversation level. The compressor is the loudest part of any air conditioner. With these types of units, the compressor is located right next to the room.
Many air conditioners include sound-dampening features such two-stage compressors and noise suppression blankets to keep sound levels at a minimum. But abnormal sounds such as clunking, squeaking, and whistling aren't something to be ignored, as they could be the sign of a bigger problem.
Air Conditioner Noises
Whether you have a window AC, a through-the-wall AC, or a PTAC, excessive air conditioner noise isn't something you should disregard. Here are some possible causes of some common types of air conditioner noises:
Rattling noise – Your fan may need cleaning, or there may be some loose parts in your AC.
Humming or grinding noise – Your AC motor may need lubrication.
Loud humming – The coil fins may need cleaning.
Banging – A banging sound may indicate a loose or broken part.
Many of these issues can be fixed by an amateur, but if you're unsure of your abilities, it's best to call a professional.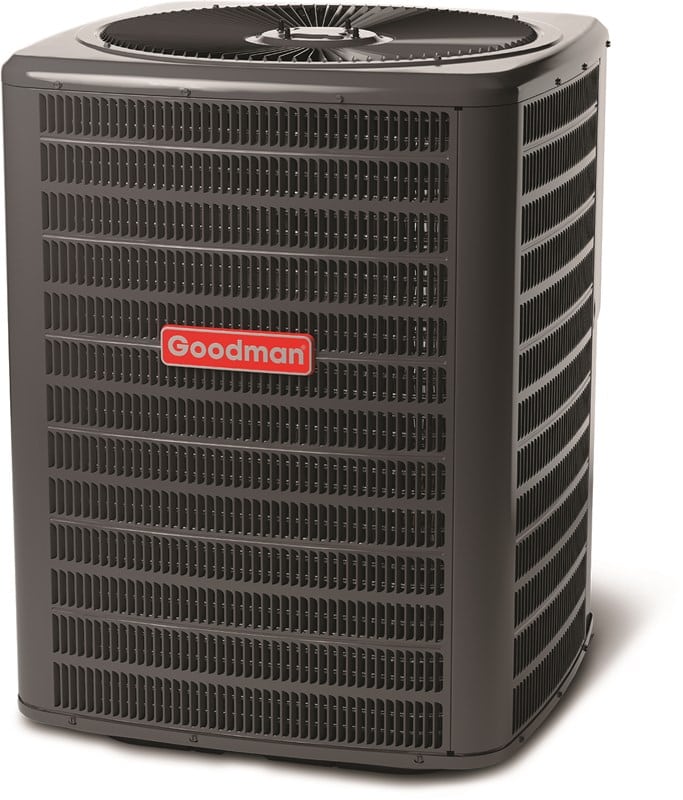 Condenser Noises
In a central air system or a mini split, the condenser is the piece of equipment that is installed on the outside of the house or building. Its job is to cool refrigerant, which ultimately cools the air, before it enters your home.
Air conditioner condensers are notorious for being somewhat noisy, but any of the following sounds could be a sign of a problem:
Buzzing – A buzzing condenser could be linked to myriad issues, including loose parts, debris buildup, or something like a dirty air filter or a broken blower. Shut off and inspect your condenser for anything unusual, and make sure to keep it clear of dirt and debris as often as you can.
Whistling – Your compressor could be leaking refrigerant. If this is the case, shut off your system ASAP and call a professional to service your system.
Best Quiet Air Conditioner Products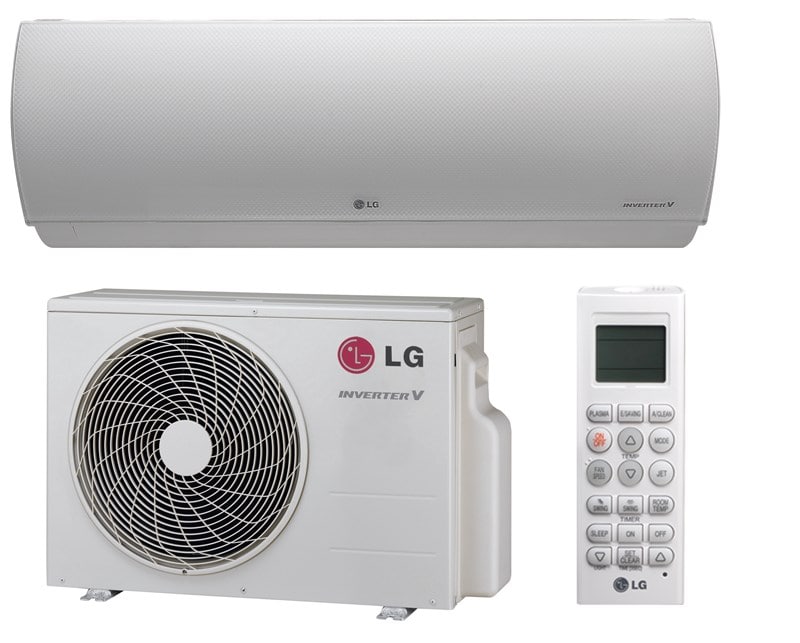 If you're in the market for a new AC (specifically one that won't make a ton of noise), take a look at some of our recommended quiet air conditioner products:
Quietest mini split
Any mini split system will be quieter than most other AC options since the compressor is outside. The LG LA090HYV1 Art Cool Premier Single Zone Mini Split is a great option for those who want an exceptionally quiet air conditioner. It offers four fan speed options that affect how loud it is. The lowest fan speed, which is called sleep mode, is only 17 dB, quieter than a whisper. Even the outdoor unit for this system is quiet at only 45 dB. A mini split is the best choice for a quiet AC.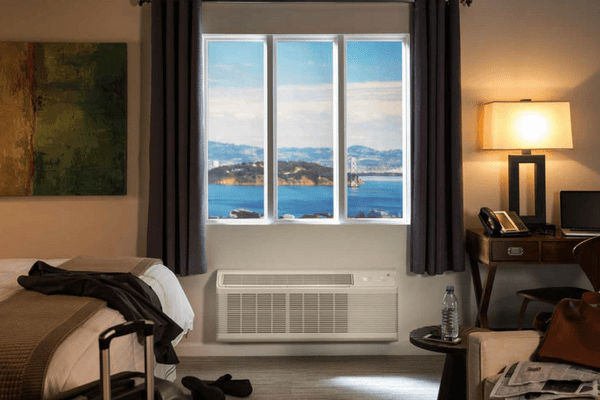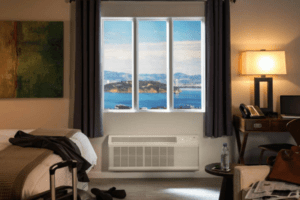 Quiet PTAC units
When it comes to sound, GE has spent more time working to create a quiet PTAC unit than anyone else. GE Zoneline PTAC units offer the best sounds transmission class against leading competitors. This important rating measure the amount of sound that the unit lets in from outside. They also have two DC fan motors which allows for quieter operation of both the large outside fan and the inside squirrel cage fan. The cross flow blower is designed for low balanced sound meaning the noise you do hear is unobtrusive. Quietness is critically important when it comes to a PTAC unit and GE delivers the best.
Quietest window air conditioner
Window air conditioners are oftentimes the most inexpensive solution. Unfortunately, they're typically the loudest ACs, too. However, the Friedrich KCQ06A10A 6000 BTU Kuhl Series Cooling Only Smart Window Air Conditioner takes the cake as the best quiet window AC thanks to its vibration and noise reduction features. Friedrich's premium Kuhl series of air conditioners deliver quietness where other window units don't.
Quietest central air conditioner
Inside a home, a central air conditioner can be incredibly quiet. Most people can't even hear the sound of air coming through the ducts and registers. What you can hear is the air handler, which blows the air into the ducts, as well as the condenser outside.
Your choice of equipment is less important than your choice of installation location. If installing in an attic, try to avoid installing the air handler directly over a bedroom. If in a basement, do not install under your most common sitting area or living room. This will allow you to enjoy the cool air without hearing the fan blowing.
Summary
Some noise is inevitable with most air conditioners, but if it gets to be excessive, you could have a problem. If you're not sure of how to fix your air conditioner, your local HVAC specialist can help. And if you're in need of a new air conditioner, we carry a wide assortment of ACs — all available with free shipping to the contiguous U.S.