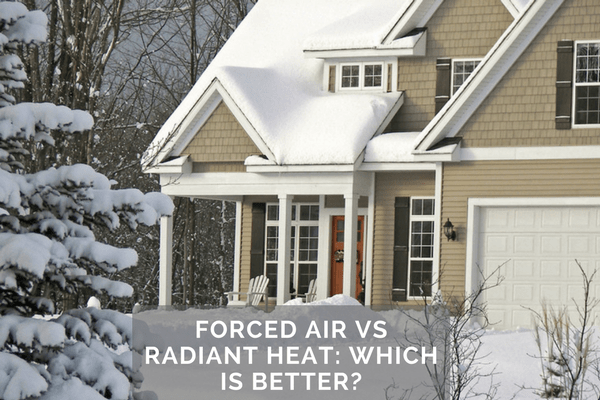 Calling all people who are constantly cold!
Picture it: it's the dead of winter, and you wake up shivering. You roll out of bed, desperately searching for your slippers so you don't have to put your bare feet on the frigid floor below. You don multiple layers of socks, long johns, or even several sweaters in your attempts to get warm, and rub your hands together to get a little bit more heat. Even several cups of coffee aren't enough to get you warmed up.
Does that sound like you?
For many of us, the wintertime is the season of the year where we need to take a bunch of measures just to feel comfortable. It is certainly not a ton of fun, and can make the winter months something to dread.
The good news is that it doesn't have to be that way. There are actually many options available to you that can help increase the temperature of your home, and also increase your level of comfort, too.
Here we'll take a look at two popular options — radiant heat and forced air — so that you can see about improving your heating conditions in the winter months.
What is Radiant Heat?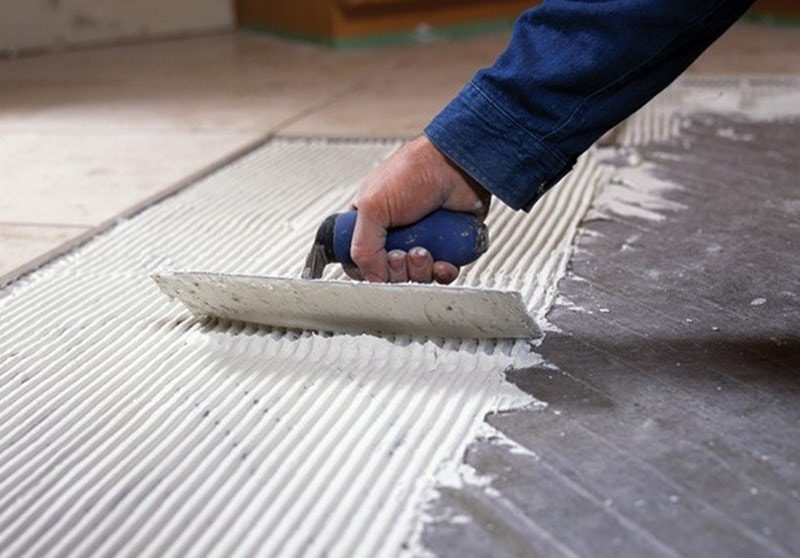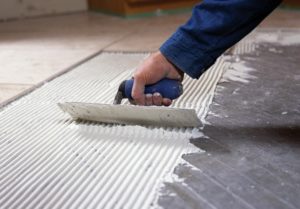 Radiant heating systems, otherwise known as infrared heating, heat different locations by supplying heat directly to the floor, or even to ceilings or walls in a house. Through infrared radiation, the heat is delivered to the various surfaces and creates an effect where warmth is felt throughout the room. Radiant heating systems rely on electricity to operate.
Radiant floor heating is one particular type of radiant heating. One of the benefits of floor heating is its consistency. In other words, you don't have to worry about pockets of chilliness or other discomfort. You can instead rely on the fact that that there will be no cold spots, and only comfort throughout the space.
What is Forced Air?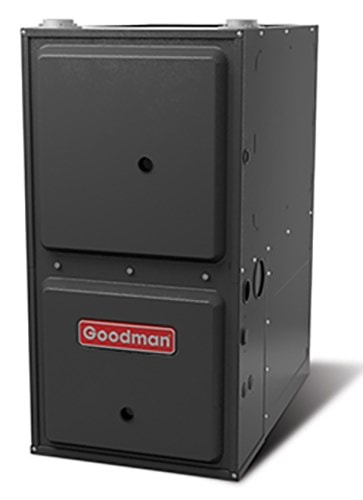 The idea behind forced air is simple. Forced air furnaces, which run on gas, allow you to stay warm and comfortable without wasting money because of their built-in efficiency. They do this by linking to your air ducts in order to distribute forces air evenly throughout your home.
Radiant Heat Vs. Forced Air
Both radiant heat and forced air have their advantages and disadvantages. Let's take a look at a few of the pros and cons of each, so that you can evaluate which option will be the best for your home's heating needs.
Radiant Heat
Pros:
More energy efficient and not as easily susceptible to heat loss
Heat does not congregate close to the ceiling
Cons:
Harder to access for repairs or maintenance
Radiant heat is quickly becoming a popular choice for home heating. If you like knowing that you will have heat from the ground up, electric floor heating might be the best way to go.
Forced Air
Pros:
Promotes circulation of warm air throughout the home
All-in-one versatility –– can both heat and cool
Cons:
Often subject to heat loss due to leaks in the ductwork and long duct runs
Transferring heat through the air is not always very energy efficient
If your home is already installed with a forced air system, it may be an easier and at least in the short term, cheaper option than to completely remodel and install a radiant heat system.
Forced Air vs Radiant Heat: How to Choose
When it comes to selecting a heating system for your home, the bitter cold of the wintertime can be a huge motivator to try to select the best option for you.
These days, many consumers are making the choice between more traditional forced air systems and newer radiant heat options.
While you can count on forced air to promote the circulation of warm air throughout your home, and it can double as a cooling system as well, it is not without its flaws. Some people note that forced air systems are not totally efficient, given that there are so many places where air can escape, and it often results in there being cooler spots in the home. Many homes are already equipped with forced air heating systems, so at times keeping this option may be more convenient than switching to something entirely new.
On the other hand, radiant heat is up and coming in its popularity thanks to its high levels of energy efficiency. Because of the way that heat is directly transferred in a radiant heat system, people do not have to worry as much about losing the heat that they are paying for. This consistency can be a huge advantage in the wintertime, when you want to count on your home being warm all the way through. The downside to radiant air or floor heating, is that because the panels are installed under floors or on ceilings, accessing them for repairs is a bit more difficult.
The best overall choice might be a combination of both. If you are renovating a room, adding in floor heat can be an easy step to help improve heating in that room. You can still use your forced air system, but close off some vents to allow the air to be directed throughout the rest of the home.
Whether you end up going with radiant heat or forced air, Total Home Supply has a wide selection of options so that you can ensure that your home is warm and toasty this winter. Browse our forced air furnaces and radiant floor heaters today and enjoy free shipping to anywhere in the contiguous United States.