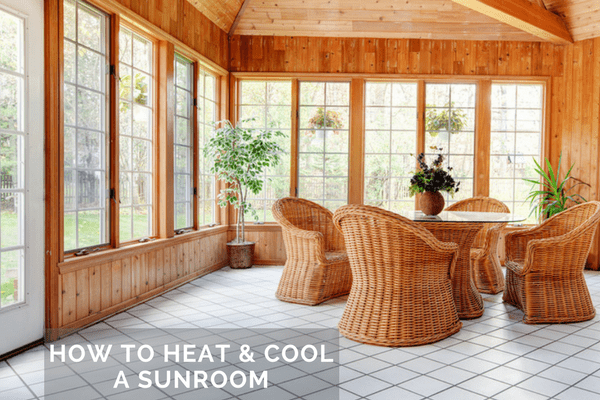 Do you have a sunroom in your home?
For many people, sunrooms are a handy addition to a home, and perfect for lounging. They can also be a great way to enjoy the outdoors without having to step outside, and can be excellent spots for parties, gatherings, or other leisurely activities.
Convenient and useful as they may be, sunrooms can create a bit of a challenge in the winter and summer time when it comes to keeping them at an enjoyable temperature. Given that sunrooms normally aren't linked to the house's central heating and cooling system, heating and cooling the space proves to be a necessary task to take on if you want your sunroom to be used no matter what season it is.
However, finding a way to heat and cool your sunroom doesn't have to be so complicated. We've compiled a few options to check out to make sure that your sunroom is comfortable all year round, and also listed some ways to maximize your efficiency in both cases.
How to Heat a Sunroom
Since we're already in the thick of winter, let's start with some of your options for heating up your sunroom first.
When it comes to finding a heater for your space, you have a few main options to choose from:
Packaged Terminal Air Conditioner (PTAC) Units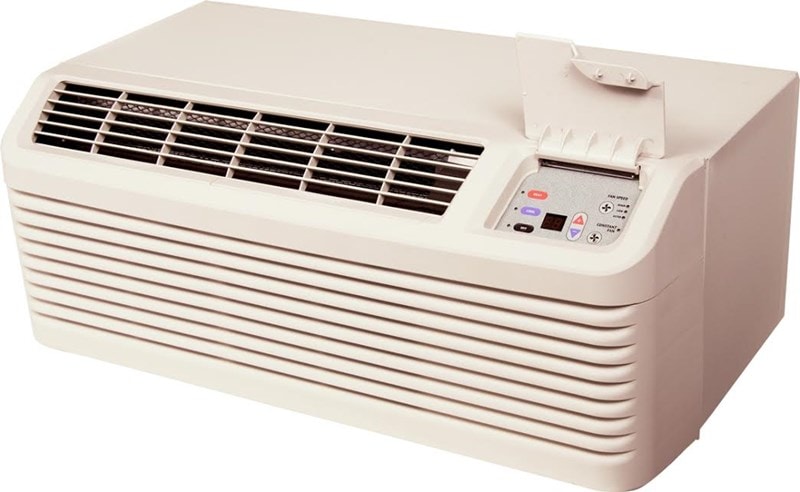 You might have seen PTAC units in hotels, dorms, apartment complexes, or the like. PTAC units can be a perfect options for sunrooms not only for their energy efficiency, but also for their ability to have settings adjusted without affecting other units in the building or home.
PTAC units fit snugly into outer walls via a wall sleeve, and have built-in digital controls and heat pumps to give you maximum control over the temperature in your sunroom. By being able to specifically target your sunroom with the desired temperature, you ensure that you are not wasting energy (or money!) in other spaces where you do not need that heat.
In addition, PTAC units have both heating and cooling settings, eliminating the need to purchase multiple machines for your space, making them both a convenient and attractive choice for your sunroom needs.
Mini Split Units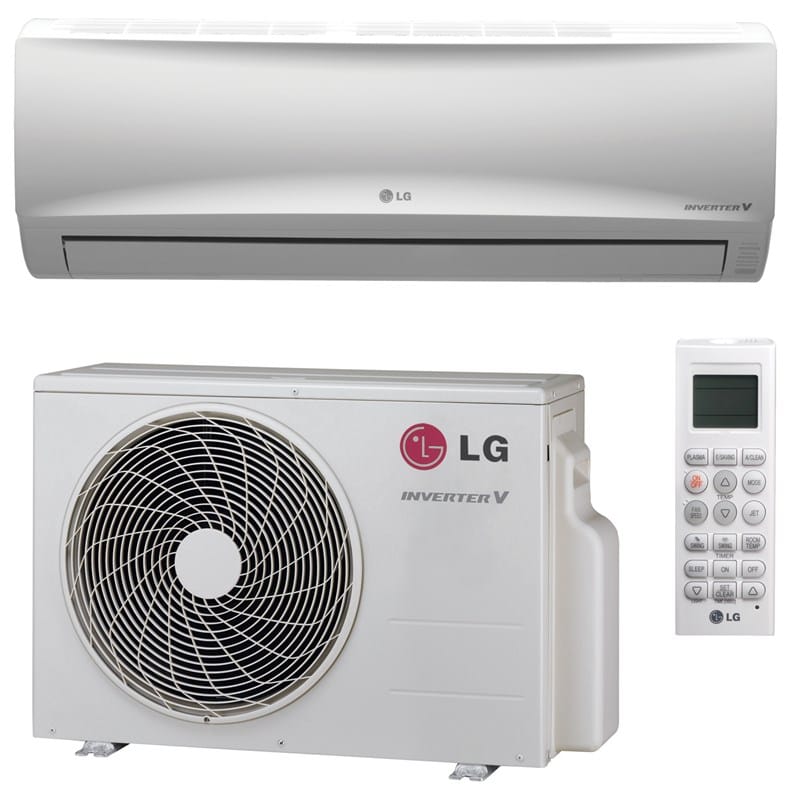 Another great option for heating your sunroom in the wintertime is a mini split unit, which can be used for a single zone or multiple zones, ensuring you have the versatility you need to set the temperature of your sunroom to your liking. If energy efficiency and quietness are top on your list of priorities, a mini split is the perfect choice for you. Unlike PTAC units, the compressor is completely outside and away from the space, removing the biggest source of noise. Some mini splits offer super energy efficient heating and cooling at less than 30 dBa!
If energy efficiency is on your mind, be sure to check out whether the unit is Energy Star Qualified.
Fireplaces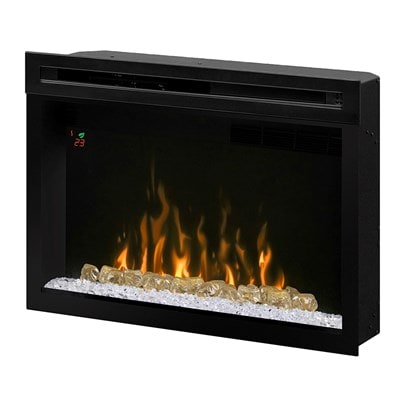 You might want to have a heat source that's aesthetically pleasing. If that is the case, consider installing a fireplace. You will find that a fireplace can make a sunroom nice and cozy while also being a beautiful spot within the space as well. Plus, who doesn't love gathering around a toasty fire in the winter?
Space Heaters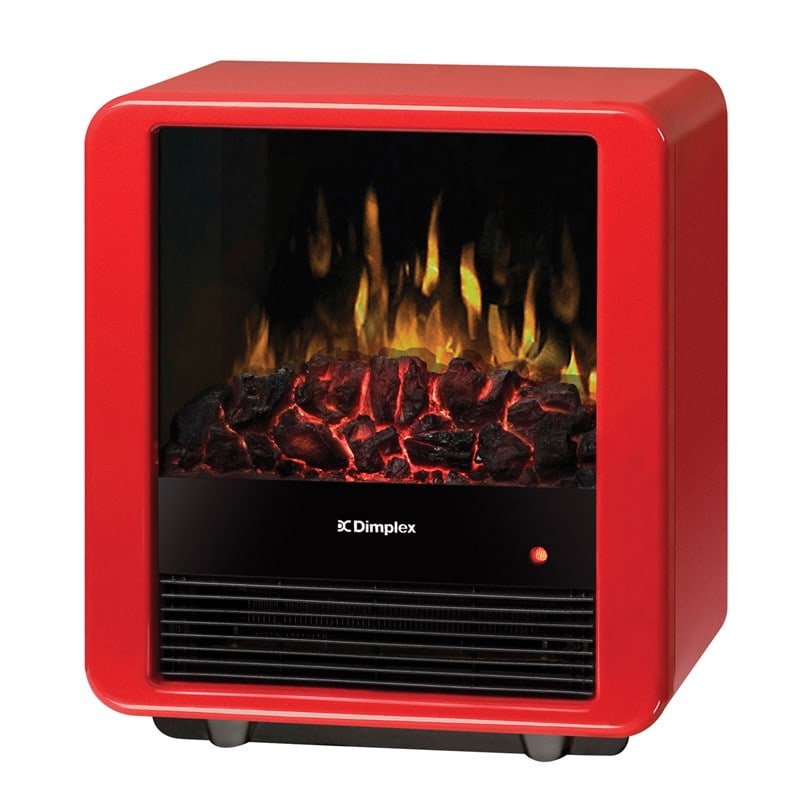 Of course, if you are looking for a quick and cheap option for heating your sunroom, there is always the option of buying a space heater for the room. Many space heating units can even heat up to 400 square feet. Some of the space heating units available at Total Home Supply even cost as low as eight cents per hour to operate, and are worth considering for your sunroom.
How to Cool a Sunroom
Once the winter months pass, you may find that cooling your sunroom also becomes a very relevant concern for keeping your sunroom a comfortable spot to enjoy.
Similar to your heating options, you will find that the best bet for cooling a sunroom is using PTAC units or mini split units. Since these units have both heating and cooling options, you can feel sure you are spending your money wisely by purchasing an option that will be applicable for both winter and summer.
No matter what option you choose, there are also several ways to maximize the efficiency of heating your sunroom, including sealing leaks around window frames, covering the windows, adding a ceiling fan, and maximizing your insulation.
It's Time to Hang Out
With your heating and cooling components in place, your sunroom is officially ready to enjoy all year round.
Remember that PTAC or mini split units will likely be your best choices for both heating and cooling, and offer that extra convenience of being an option for multiple seasons. However, fireplaces and space heaters can also be excellent options that can meet your need for warmth in your sunroom in the winter as well.
Be sure to check out all your options before you decide for sure. Total Home Supply has many options for you to choose from, so be sure to explore our innovative products.