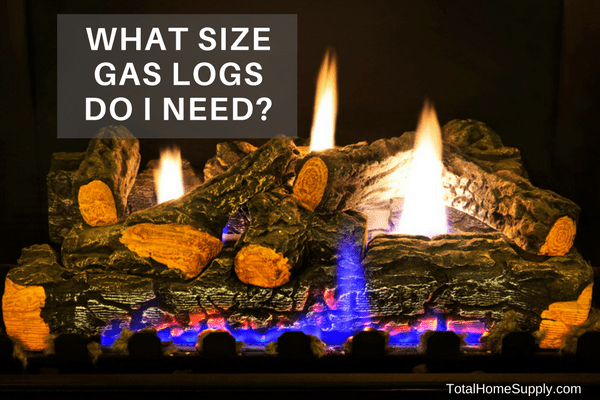 Sizing gas logs isn't the most exciting task, but it's an important one. Gas logs that are too large will overcrowd or not fit in your fireplace, and gas logs that are too small will leave your fireplace looking sparse.
But choosing the wrong size gas logs for your fireplace affects more than aesthetics. Improperly sizing gas logs can impact your equipment's ability to operate properly. Buying a gas log set that is too large may cause your fireplace to overheat, leading your gas log system to malfunction.
Before jumping into buying a gas log set for your fireplace, you'll want to take a couple of quick measurements to ensure you purchase gas logs in the correct size. We'll discuss how to measure your fireplace for gas logs to help you find the right gas logs for you.
How to Measure a Fireplace for Gas Logs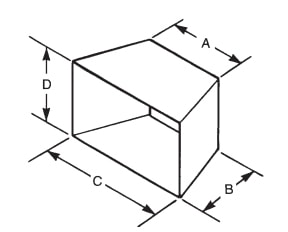 To understand what size gas logs you need, you'll need to take a few different factors into consideration, including the size of your fireplace and the size of your gas logs' fuel control system.
Step 1: Measure Your Fireplace
The first thing you'll need to do is measure your fireplace. Begin by measuring the front width, back width, height, and depth of your fireplace. In order to accommodate gas logs, your fireplace should be at least 12-14 inches deep, although some options are available for fireplaces as shallow as 9.5 inches.
Step 2: Ensure Proper Clearance
Next, you'll need to pay attention to something that can be easily overlooked: the clearance needed for your gas logs and equipment. Make sure that you have at least 2 inches of space on both sides between the fireplace walls and the burner system. You'll also want to make sure to take the size of the fuel control system (i.e. pilot light or manual on/off valve) into consideration.
Step 3: Measure Gas Logs
Once you know the size of your fireplace and how much clearance you'll need for your gas logs and respective equipment, you can measure your gas logs for your fireplace. The length of your gas logs should not exceed the width of your fireplace.
Buy Gas Logs from Total Home Supply
There's no better — or easier! — place to buy gas logs online than Total Home Supply. We carry the best assortment of gas logs in many sizes and styles to meet your unique needs. Browse our gas logs and filter our products based on their size and the dimensions of your fireplace to ensure the logs you purchase are properly sized. And as always, you can contact us with any questions you may have.