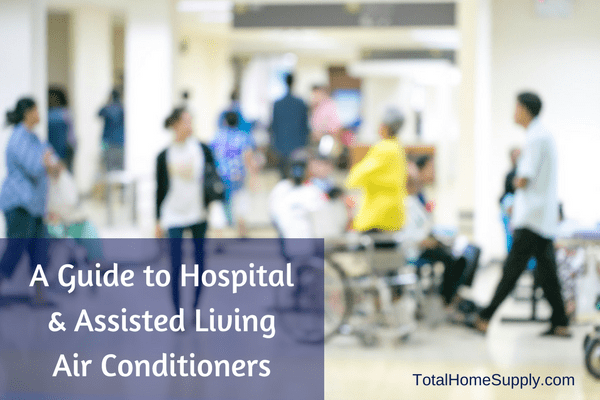 Deciding which AC unit is best for your hospital or assisted living center doesn't have to be tricky.
While there are a lot of factors to keep in mind — such as ease of use, convenience, accessibility, and the comfort of individuals residing within — knowing your options will give you the most comfort for your money and can go a long way towards improving life for employees and patients alike. Not only is it essential to have proper temperature regulation for comfort purposes, but it is also important to restrict airflow between certain departments.
One of the major things to keep in mind is hospital regulations concerning which units are allowed. Microbiological transmission via AC/heat units is a real factor in determining what's allowed versus what's not, and proper heat and cooling methods are important in the prevention and treatment of diseases. Systems like typical central heating — where air is forced upwards through ductwork — are not ideal, as more cross-contamination can occur and odor prevention is almost non-existent.