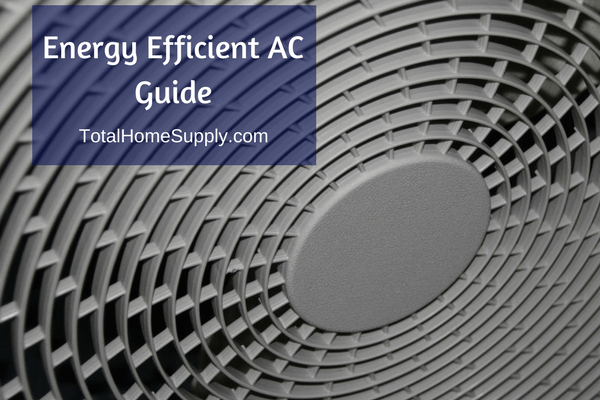 Air conditioners are a wonderful invention. They provide refreshing, reliable and almost instant relief from the stifling heat of summer. A simple push of a button or a remote control gives you all-around comfort in minutes.
The downside is that many ACs are energy hogs. They require a lot of power to run, which also means more money out of your pocket. Because of this, many folks decide to forgo AC and turn to other home cooling options that may not be as effective.
The good news is, it doesn't have to be this way. Thanks to innovations in HVAC technology, energy efficient air conditioners are a possibility that more and more Americans are turning to. But how do you know if an air conditioner is energy efficient?
If you're considering buying an AC and are concerned about efficiency, this post is for you. We'll explore some factors that make certain ACs more efficient than others, as well as highlight various types of energy efficient air conditioners to enhance your comfort — both at home and financially.

What is an energy efficient AC?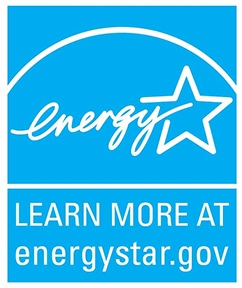 So, how exactly can you tell whether or not an air conditioner is energy efficient? There are a few factors to consider:
Look for an air conditioner that is Energy Star qualified. You'll know whether or not your unit is Energy Star qualified if it has the telltale Energy Star seal.
Pay attention to EER ratings. These specs aren't something to ignore, especially if you're really aiming to save energy. EER, which stands for "energy efficiency ratio," measures the ratio of the AC's cooling capacity (BTUs) to power. The higher the EER number, the more energy efficient the AC.
Don't ignore SEER ratings, either. Exclusive to mini splits and central air conditioners, SEER (seasonal energy efficient ratio) ratings indicate how efficiently an air conditioner will run throughout a cooling season.
Types of Energy Efficient Air Conditioners
While all types of air conditioners — window, mini split, central, etc. — have their own energy efficient products, there's no doubt that some types of ACs are more efficient than others.
Central air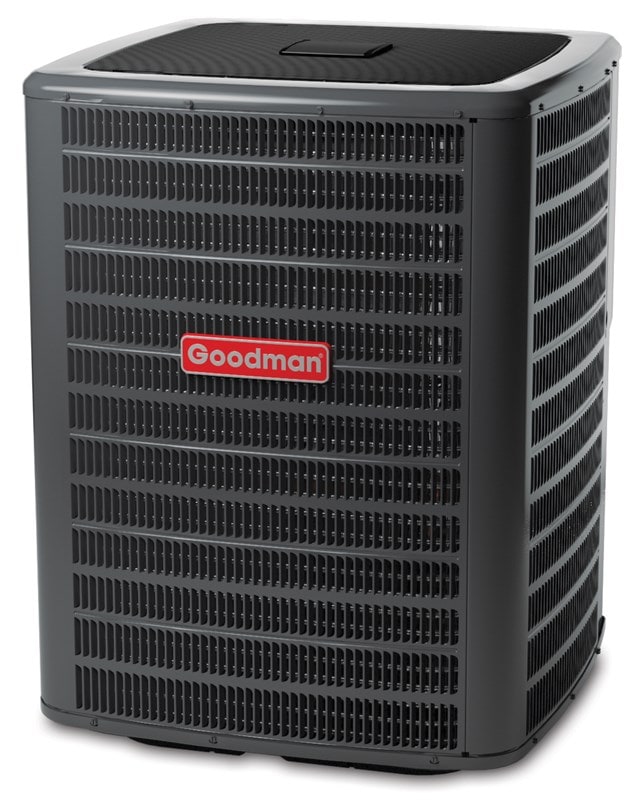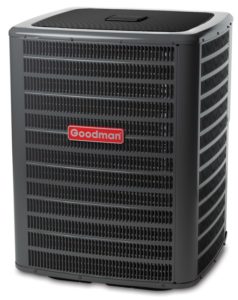 Central air conditioners distribute air throughout the home via ducts, which is then pumped out through vents. Units with an EER of at least 12 are considered Energy Star qualified.
However, central AC isn't best for for everyone. For those who don't already have ducts installed, central air conditioning may not be a viable option.
Also, if you only want to cool a few rooms, or if your house is on the smaller side, a central AC may not make sense. Instead, you may want to opt for a mini split system.
Mini split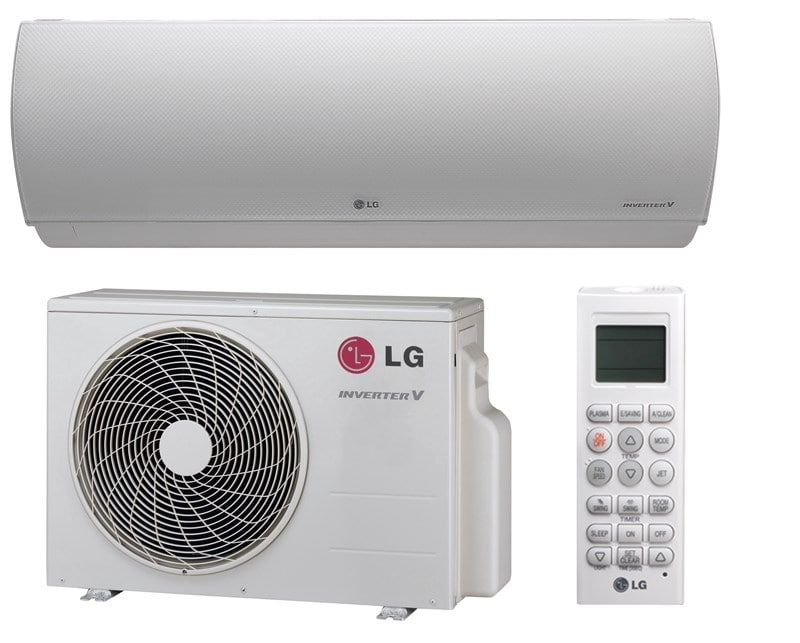 Mini split air conditioners are highly efficient. They give you free reign over your home's temperature, allowing you to cool as few or as many rooms as you want. Each room or "zone" needs its own indoor unit, which is powered by a single outdoor unit. This zoned efficiency along with the high SEER ratings make mini splits the most energy efficient choice for cooling, and also heating.
One thing to keep in mind is that mini split air conditioners have a high upfront cost. However, the units eventually pay for themselves in energy savings.
Our top energy efficient mini split: LG LA090HYV1 Art Cool Single-Zone Mini Split AC

Window air conditioners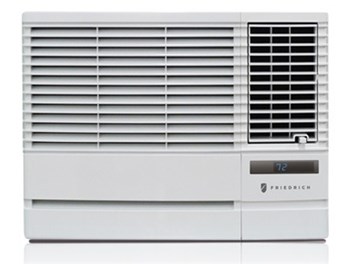 Window air conditioners, while not as efficient as mini split or central air conditioners, can be efficient under the right circumstances. If you only wish to cool one room in your home, or if you have a condo or an apartment, a window AC is probably suitable for your needs. Again, look for a window AC with a high EER rating to maximize energy saving potential. Many entry-level AC's are not Energy Star Rated. Be sure to look for the seal when making a purchase.
Our top energy efficient window air conditioner: Friedrich CP12G10B 12,000 BTU Window Air Conditioner
Why is energy efficiency important?
Energy efficiency is important for two reasons.
The first  — and perhaps the most obvious — benefit of buying an energy efficient AC is that it helps save energy, which in turn positively impacts the environment. According to the U.S. Department of Energy, air conditioners in the USA release approximately 117 million metric tons of carbon dioxide into the air every year. Making the switch to an to this type of air conditioner can help offset some of these emissions.
Secondly, being conscious of energy efficiency can help keep your utility bills low. Air conditioners cost about $29 billion annually to run and use roughly 6 percent of the country's electricity. Switching to an energy efficient unit can help alleviate some of these costs.
If you're still trying to decide between a mini split or central air system, take a look at our blog post explaining the pros/cons to each. If you're ready to start saving money and the planet, take a look at some of our favorite efficient air conditioners featured in our AC Buying Guide, then head over to totalhomesupply.com to shop our AC units.