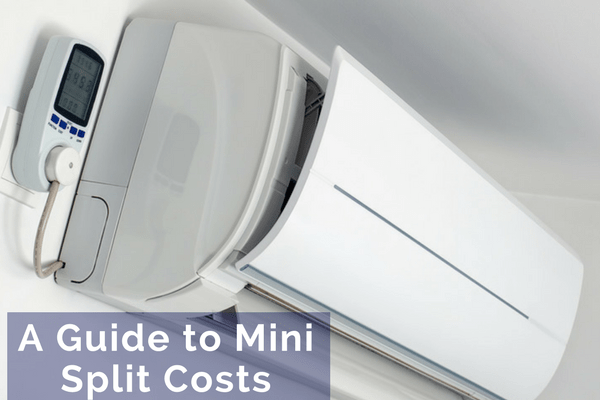 Maybe you're trying to find the perfect heating or cooling supplement for your home or a single room. Maybe you're examining alternative options to a ducted heating system. Or maybe you're just curious about the different types of mini-split heat pumps, and you've noticed that they seem to cost more to install than some other home system. Why is this the case? And with such a high installation cost, is the investment worth it?
We've broken down the cost efficiency and whether or not mini splits are worth the savings. Depending on the usage and the expectations, mini-splits can be a highly beneficial system that performs as desired and brings the comfort you need.
What Makes a Mini Split Cost More?
The cost of a mini-split goes beyond just the purchase price. The split system itself can cost anywhere from $700-$7,000, which is a very wide range so there are options for different situations and budgets.
The installation of a mini-split typically costs around $800-$1,500 per zone. We break down each of the costs below.
Such a simple unit can seem expensive, and then when you factor in installation fees, the total price can seem steep. However, there are a few reasons that mini-splits initially seem more expensive than their duct-system heating counterparts, and here's a few:
1. Installation Costs
Proper installation is important when it comes to any home heating upgrades, and this is especially true for mini splits. While it might be tempting to DIY your mini split installation, keep in mind that you will most likely void your warranty. While portions of the installation can be completed by an avid do-it-yourselfer, the final installation requires a professional with the right tools, know-how, and licenses. The most common cause of problems with mini splits is installation error. Let the professionals help you out and it will be well worth it. That being said, some mini-split systems are specifically designed for DIY installation. Our DIY mini-splits can be easily installed yourself. Each system includes all the necessary parts and accessories, and all you need are basic tools to install it. This is a cost-effective option for the handy homeowner; by eliminating the need for an HVAC specialist, you can reap some pretty significant savings.
2. Advanced Technology
While mini splits might seem simple, they are really on the cutting edge of heating and cooling. Traditional forced air systems have not changed much over the years but mini-split technology is constantly advancing. Energy efficiency ratings have been going up year after year as has heat pump performance. This combination of factors has allowed mini-split units to become the least expensive form of heating and cooling over time even with its higher upfront costs.
3. Improper Mini-Split Installation
Having the right mini-split unit installed in the ideal location in your home is important as well, and this often involves having an HVAC certified professional to install it. Improper sizing or installation can lead to an issue known as "short-cycling" — the system turns on and off rapidly, which prevents it from being able to run its full cooling or heating cycle. This leads to unnecessary wear and tear on your unit, as well as higher energy costs.
Mini Split Cost Breakdown
How much should I purchase a mini-split system for?
When researching mini-splits, seeing systems that cost upwards of $7k can make your head spin and your palms start to sweat, but purchasing a quality unit will go a long way towards cost-efficiency in the long run. Some decent units start anywhere from $700-$800 but don't be tempted to buy the cheapest unit merely for that reason. You'll want to buy from a major mini-split heat pump manufacturer, like GE, Daikin, LG, Panasonic, Mitsubishi, or Fujitsu, as there's a greater chance the system will function as it should and that parts and warranty service will be available down the line. While that might seem more expensive initially, over the long term it will save you money. Total Home Supply is a certified parts distributor for LG as well as being certified to provide warranty parts for LG, Daikin, and Panasonic.
How much does it cost to install a mini-split system?
The minimum average cost to install a single zone mini-split system is estimated at $1000-1500, but the overall cost will vary case to case, depending on the size of the unit and the labor required to install, as well as the materials needed. Multi-zone system installation can vary in price. Most installers will charge an hourly labor rate ranging from $100-$180 per hour depending on the region. Multi-zone installations on average take 1-4 working days to install meaning that installation prices can vary from $1000-$5000+.  As mentioned above, it may be tempting to conduct a DIY installation, but it's wise to have your mini-split installed by someone who's HVAC certified to ensure proper placement of your unit, as well proper connections to be made between the condenser and the evaporators. Calling around and getting estimates from several different companies is a good idea before settling on a certified installer.
Are Mini-Splits Worth the Cost?
Mini-splits are very much worth the investment over central air and heat options. They allow greater freedom and ease of use than a typical whole-house heating system. It's important to remember that the cost to power efficiency is going to be influenced by the proper mini-split unit size for the area, placement, and a professional installation. If these guidelines are all followed, your new system should be worth the upfront cost.
Many models even offer settings to customize to your preference, such as sleep cycles and timers. Remote control options are great too, as this allows control of the unit from anywhere in the room.
Keep in Mind
When it comes to choosing a mini-split heat pump system, size is important. Keep in mind your BTUs per square foot, room size, and general expectations for your unit when purchasing so that you can get the most efficient model for your space. This will matter most when it comes to selecting a mini-split for energy efficiency.

Proper installation of mini splits. Poor insulation during the process could lead to heat loss, while the improper connection between the condenser and evaporator could bring future issues.

To prolong the life of your mini-split, clean the air filters on your units every 1-2 months and take advantage of the sleep cycles and timed settings. If you've got your unit timed to kick on only while you're using the space rather than cycling all day in an empty house, this will help with power costs.
All of the above will make a large difference in saving money, using less energy, and adequately heating or cooling your home with a mini-split heat pump. Total Home Supply carries a great selection of mini splits and can help you find the correct model to improve your home heating and A/C system. If you need help deciding, here are a few of our favorites:
GE AS12URD
GE AS12URD 12000 BTU Endure Series 27 SEER Single Zone Mini Split features Inverter Technology, allowing you to run your system much more efficiently to reduce energy costs while reaching set temperatures more quickly.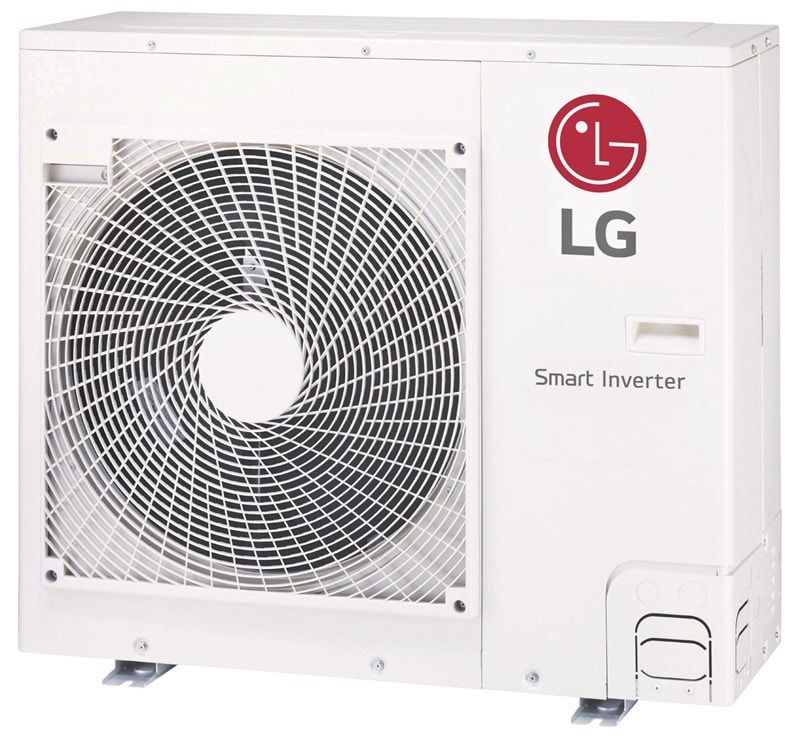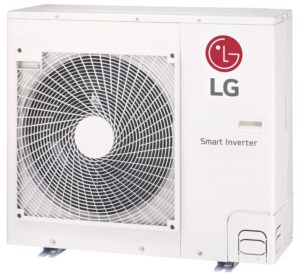 LG LMU300HHV
The LG LMU300HHV 30,000 BTU Configurable Quad-Zone Multi F Mini-Split Air Conditioner Heat Pump is an Energy Star qualified mini split that can handle up to four indoor units.
Daikin FTX12NMVJU / RXL12QMVJU
The Daikin FTX12NMVJU / RXL12QMVJU9 12000 BTU Class Aurora Series is a bundled mini split system that delivers 10,900 BTUs of air conditioning and 13,600 of heating power.
Related Articles
Mini Split vs Central Air/Heat: Which is Right For You?