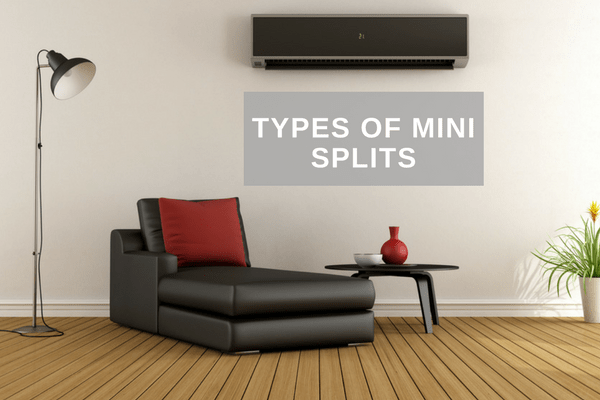 If you're on the hunt for a new HVAC system, you may have encountered the term "mini split" several times throughout your research.
So, what is a mini split? A mini split is an efficient HVAC system that can provide both heat and air conditioning. It consists of an outdoor unit (called a compressor) and a single or multiple indoor units.
Unlike central heating and air conditioning systems, mini split systems do not require ductwork to operate. This makes them an appealing option for those who do not have existing ducts installed in the home.
Even if you already have ductwork installed, mini splits can be an attractive option for you. From their easy-to-install design to supreme energy efficiency, mini splits come with a multitude of benefits for business and homeowners alike.
But like most HVAC systems, there isn't a single best type of mini split. We'll explain the various mini split types to help you find the best mini split system for you.
Single vs. Multi Zone Mini Splits
Mini splits can be categorized as either single zone or multi zone mini splits.
Single Zone
Single zone mini split systems are designed to heat or cool a single room or "zone." They consist of one outdoor compressor and one indoor unit.
Multi Zone
Unlike single zone mini splits, multi zone mini splits are designed to heat/cool multiple rooms or zones in a home. These systems consist of a single outdoor compressor and up to 8 indoor units.
Types of Mini Splits
While mini splits can be categorized as either single zone or a multi zone, there are many other different types of mini splits available:
Wall Mount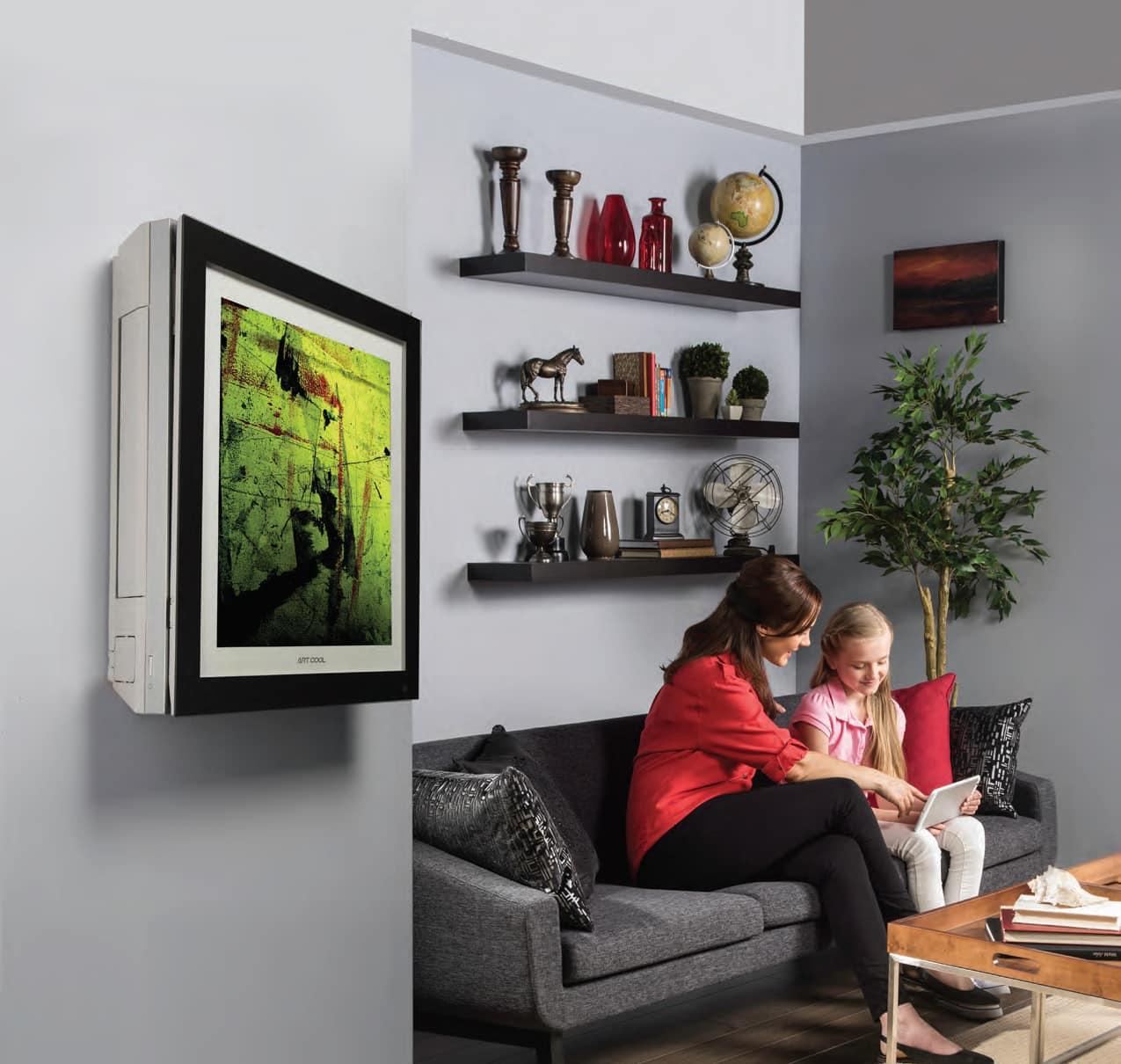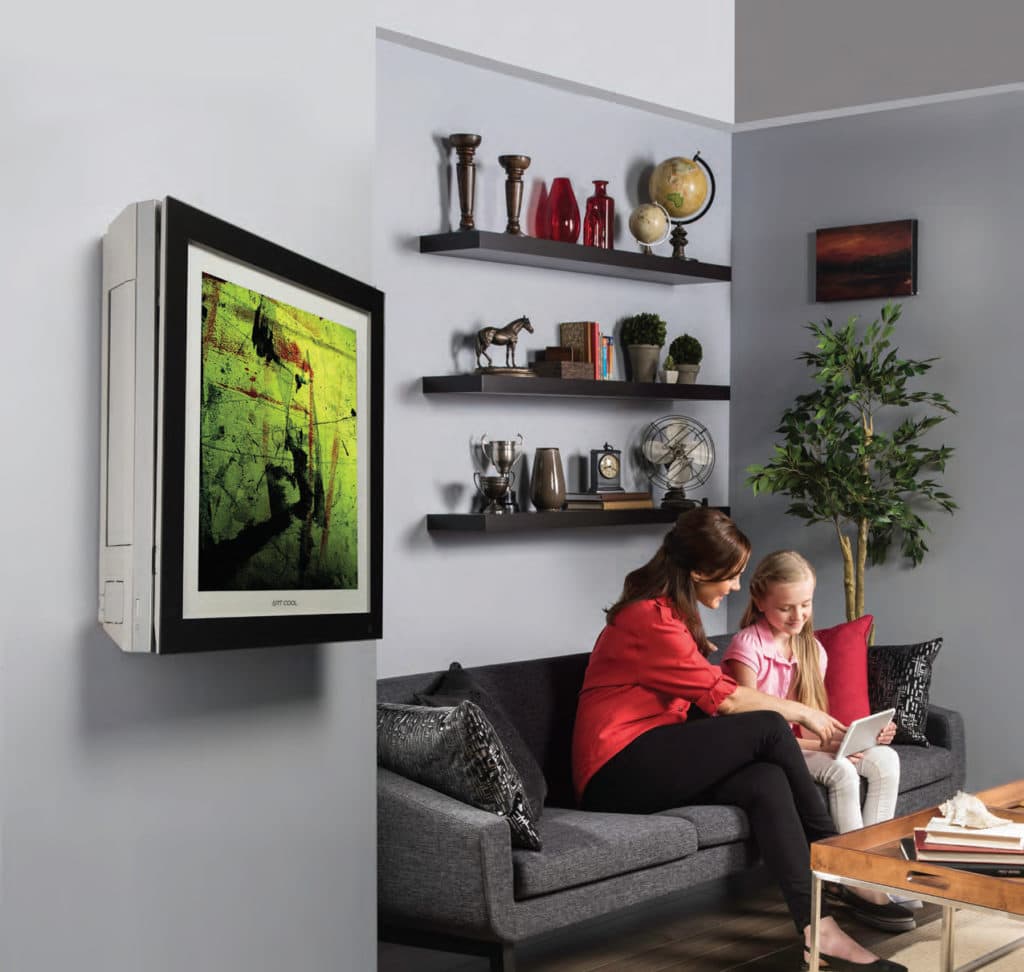 Wall mount mini split systems are the most common type of mini splits. They are installed high up on a wall and pump out air into a room or area. Wall mount mini splits are ideal for all types of rooms and are also the least expensive mini splits on the market.
There are many different styles of wall mount mini splits available. The LG Art Cool is particularly unique since its indoor unit is hidden behind a picture frame, while the Daikin Emura offers a sleek, low-profile design.
Ceiling Cassette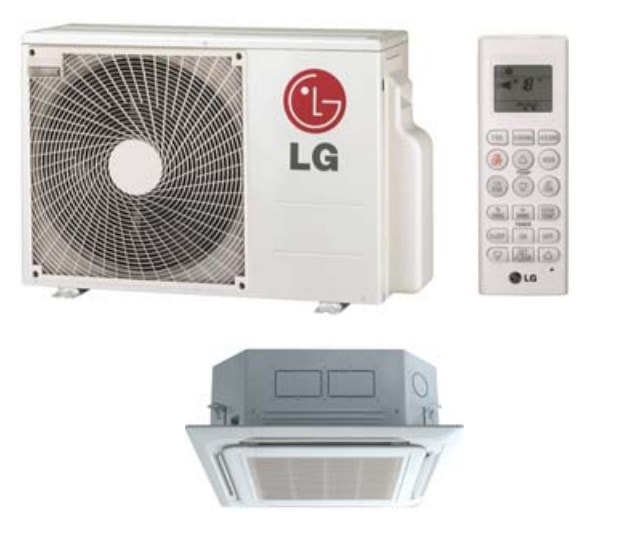 Ceiling cassette mini splits consist of an outdoor unit and an indoor unit that mounts on the ceiling. The ceiling mounted design makes them a good alternative for those who want to keep their indoor unit out of sight, out of mind. As a bonus, the ceiling mounted design delivers a wider air flow than that of wall mounted units.
Our pick: LG LC128HV4 12,000 BTU Single Zone Ceiling Cassette Mini Split with Heat Pump
DIY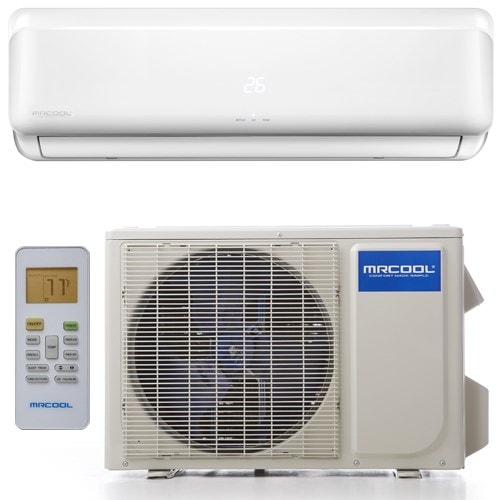 DIY mini splits are single zone wall mount mini splits that you install yourself. They include a pre-charged line set for installation and can be installed without special tools, making DIY mini splits appealing for those who want to save money on installation costs. They also include built-in Wifi access.
Our pick: MRCOOL DIY-12 12000 BTU DIY Single Zone Mini Split with Heat Pump
Concealed Duct

Like ceiling cassette mini splits, concealed duct mini splits mount on the ceiling. These units are usually installed in the ceiling where they can be connected to one or more ducts. They are very flexible and can be ducted into one or more rooms. Ceiling concealed units are great for covering multiple bedrooms or a single large room that needs multiple vents.
Our pick: LG LH247HV 24000 BTU Hi Static Ceiling Concealed Duct Single Zone System
Ceiling Suspended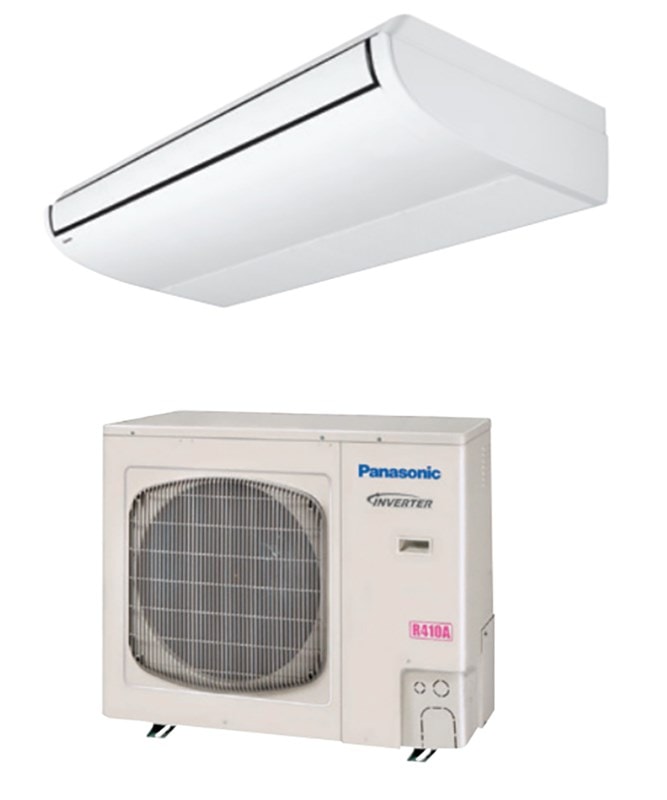 Ceiling suspended mini splits also mount on the ceiling, and are ideal for those who are tight on wall space. Unlike the industrial indoor units of ceiling cassette mini splits, ceiling suspended indoor units are more closely related to those of wall mounted systems. Since they are more discreet in appearance, they can be ideal for those who value aesthetics in the home.
Our pick: Panasonic 36PET2U6 32600 BTU Suspended Ceiling Single Zone Mini Split System
Floor Standing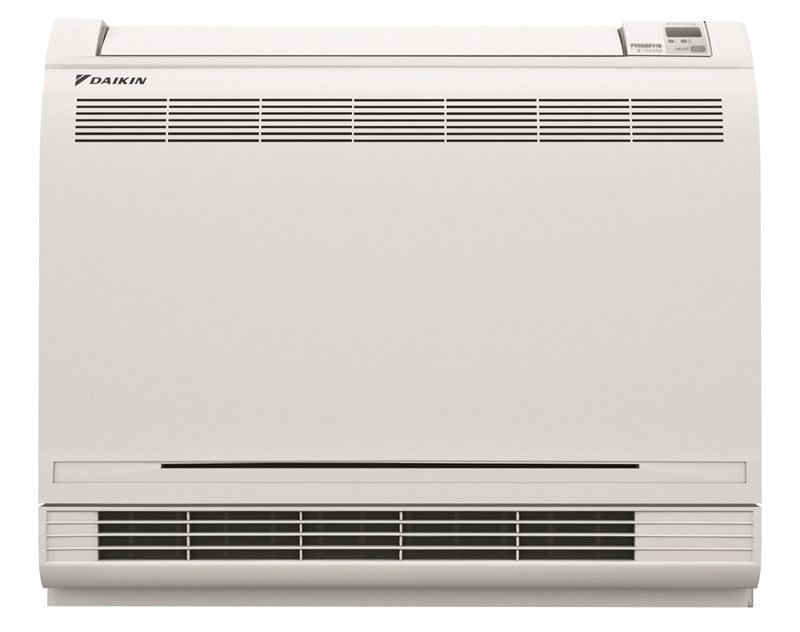 Floor standing mini splits are another option for those who cannot mount a unit on a wall. These types of units rest on the floor up against a wall.
Our pick: Daikin FVXS12NVJU 12000 BTU Indoor Floor Standing Unit
Vertical Air Handler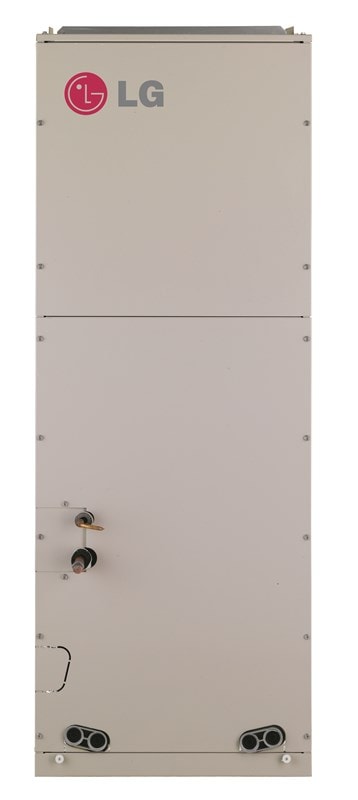 Vertical air handlers are commercial products that are similar to central air in the sense that they connect to existing ductwork. However, they're a much more efficient and cost-effective alternative to central air.
Our pick: LG LVN240HV4 24000 BTU Multi-Position Air Handler
Choosing Your Mini Split
As you can see, there are a variety of different types of mini splits available, and picking the right one can be a confusing process. Visit our mini split sizing calculator to determine the best size mini split for your needs, then check out our Multi Zone Mini Split Buying Guide before browsing our mini split systems.